SPECIFICATION
Nexera SR
features superior sensitivity, resolution and stability. i -PDeA* (Patent pending) offers new separation technology.
*intelligent Peak Deconvolution Analysis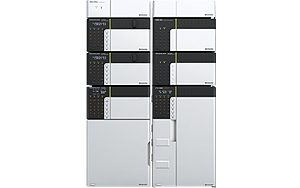 Nexera UHPLC/HPLC system
enables switching from UHPLC to HPLC in a single system using a selection of mixers and columns.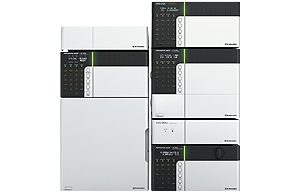 Nexera Quaternary
is a flexible quaternary gradient system that is HPLC and UHPLC compatible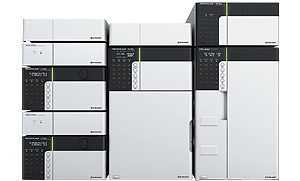 Nexera Method Scouting
offers comprehensive method development using up to 96 combinations of mobile phases and columns.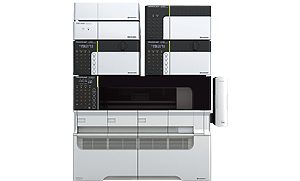 Nexera MP
is an LC/MS front end HPLC for high-throughput analysis of multiple samples.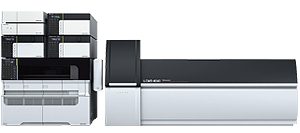 Nexera TQ and Nexera SQ
offers ultrafast LC/MS and LC/MS/MS analysis.
Achieving Maximum Sensitivity
The SPD-M30A photodiode array detector adopts the high-sensitivity, low-dispersion capillary cell, SR-Cell, which achieves a 0.4×10-5AU noise level. The SPD-M30A offers the ultimate in UHPLC analysis, providing high-sensitivity and high-resolution.
An optional higher-sensitivity cell is also available.

For further information: http://www.shimadzu.com/an/hplc/x2-1.html
Prominence series (HPLC) – LC-20 series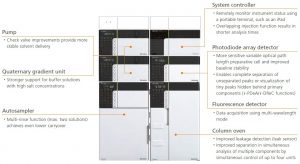 -Support Binary System, Isocratic Flow, Low Pressure Mixing(Gradient), Quaternary Gradient System
-Individual Modules, easy to add or update units with the System Controller-CBM
-Support additional multi-port valves for different purposes, i.e. SPE
-Support Manual Injection
-Available to have solvent selection system
Prominence HPLC offers exceptional reliability and great expandability to support diverse applications from ultra-fast liquid chromatography to preparative LC, gel permeation chromatography (GPC), ion chromatography, and LC/MS.
Solvent Delivery Units
LC-20AD -Superior Solvent Delivery Performance
LC-20AB -Binary Solvent Delivery Unit
LC-20AT -Superior Maintainability
LC-20Ai -Solvent Delivery Unit for Inert LC Unit
LC-20AR / 20AP -Supporting from Analytical to Preparative Scales
Autosamplers
SIL-20A / 20AHT -Supporting High-Throughput Analysis
SIL-20AC / 20ACHT -Equipped with Cooling Function
Rack Changer II -Supporting Multi-sample Processing
Column Oven
CTO-30A -Supports high-temperature analysis up to 150°C
CTO-20A / 20AC -Accommodates multiple columns
UV-VIS Detectors / Photodiode Array Detectors
SPD-M30A (PAD/DAD) -Supports diverse applications from HPLC to UHPLC
SPD-M20A (PAD/DAD) -General-purpose model
SPD-20A / 20AV (UV-VIS) -Offering dual-wavelength mode
Fluorescence Detectors
RF-20A -Standard model
RF-20AXS -Achieves Higher Sensitivity
Refractive Index Detector
RID-20A
For further information: http://www.shimadzu.com/an/hplc/prominence/lc20.html